About Us
Meet Bati Dental Clinic
Bati Ortodonti Dental Clinic was founded in 2012 in Istanbul, with Beylikdüzü branch and in 2016 we opened our second branch in Beşiktaş – Fulya. We care about expertise.
Therefore, we strive to keep physicians with special expertise and experience in all branches of dentistry in our staff.
Our clinics are accredited as Dental Tourism Clinics. We are proud of having a high qualified dental clinic to provide dental treatments for international patients.
The Advantages of Digital System
Fewer probability of errors
Aesthetic and natural appearance
More comfortable measurement
Dental Tourism
Dental tourists travel for low-cost dental care. There is at least the same quality of treatment you could get in European countries. Travel and see beautiful Istanbul.
Not limit yourself to only those dental providers who are in your immediate vicinity.
Get quality dental care for a huge discount on the price you would pay in your country: 40% to even 80% less.
International Patients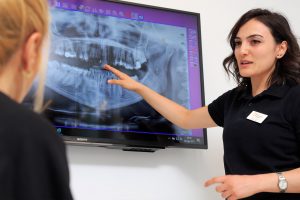 Get a free quote from our specialists.
The process is simple;
You tell us your dental problems, if you have add your photos and dental x-ray.
Once we get your information, our doctors will assess you within 24 hours and a treatment plan will be prepared to you with a price proposal.
If you accept the plan and proposal, the trip date will be settled.
We will ensure that your treatment is done as planned.
Materials and technologies